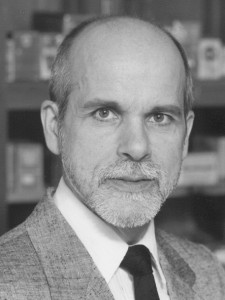 My specialties are:
Relaxation Massage
Deep Tissue Massage
Stress Release
Pain Relief
My Hours:
Mon.: 10am-8pm
Tues.: 10am-8pm
Bob Shumilla – Licensed Massage Therapist
Bob is a licensed massage therapist who completed his certification at the Muscular Therapy Institute in Cambridge Massachusetts. After trying his hand in the military, driving and accounting, Bob has found his niche in health care with massage therapy. He says this about his approach to massage;
"My goal is to create a place of safety, to have people realize my interest is in healing and to incorporate a positive flow of energy into the physical aspect of their massage."
Clients Views
The Healing Hands
of Bob Shumilla
Jan, 2010
Tuesday at 7:00 p.m. is a sacred time for me. Those sixty minutes become my sanctuary as stress and strain in my body are massaged away.
Bob's technique is deliberate. He manipulates the body with firm, deep strokes, instantly relieving muscle tension, loosening sore joints.
He listens. He's intuitive as seen by how he relates to his clients, instilling in them a sense of confidence and safety. He remembers my musical preferences during each session, from the serene sounds of flutist R. Carlos Nakai to the baroque tones of Antonio Vivaldi.
Once, just as I was arriving for my session, I felt the effects of vertigo. Bob asked me to lie on the table fully clothed. Even before my head touched the table, I felt the room spin. Bob gently helped me up to a sitting position while my legs dangled from the table. He spent the next 30 minutes helping to relax my thoughts, gently stroking my upper back and shoulders with care and compassion. The symptoms did not go away completely, but my anxiety level was lessened significantly.
Having worked 12-14 hour days in Boston as a paralegal in divorce law for 30 years often took my breath away – with the myriad of emotions of the practice and the scurrying to beat the clock. Daily runs on a treadmill and yoga were stress-relievers.  Nevertheless, my regular massage therapy with Bob has helped – and continues to help – to cure all ills.
Although my first session with Bob began with a single gift certificate a decade ago, sessions evolved from monthly to weekly because of the benefits I have gained.
At the end of the hour, my soothed soul is awakened.  I'm recharged and breathe new life.
Linda Thomas, Writer – Norwood MA
Jan 2010
It is a pleasure to write this – a testimony for the superb job done by my friend Bob.
For a couple of years Bob has given me weekly massages, so I know him quite well.  He has always been professional, yet friendly, and delivered super massages.  He has a good grasp of anatomy and applies this to his practice by massaging muscles separately.
His massage is deep, but not painful, firm yet not harsh.  Bob also relaxes/gently stretches shoulders and hips.
Music lulls one to relax, to unwind. Each session relaxes the soul and soothes the body.
ONE IS TOTALLY RECHARGED!
Steve Harkness, MD – Foxboro