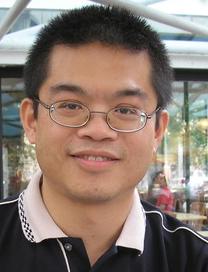 Kan Lin Chen (Ken), a certified Diplomate in Oriental Medicine (NCCAOM), is a licensed Acupuncturist and Herbalist in both MA & RI.  He is a native of Taiwan where he earned a Masters degree in computer engineering.  He received his Master's Degree in Acupuncture and Oriental Medicine (MAOM) from the New England School of Acupuncture in Newton, MA in 2008. He has been studying with Japanese Acupuncture Masters, including Sensei Kobayashi, Sensei Kiiko Matsumoto, and Sensei Fulushima in Tokyo and Boston since 2007.  He continues studying Chinese Herbal Medicine with experienced Herbalists in the Boston area.
Ken uses an integrative approach when working with each patient to optimize recovery, overall health and general well-being.
He uses a needle-less technique when working with children.
My specialties are:
Pain Management
Seasonal Allergies
Headache / Migraines
Women's Health Issues
Stress / Anxiety / Insomnia
Intestinal Problems
Fibromyalgia
Pediatrics
My Hours:
Thursday.: 9:00am-6:00pm