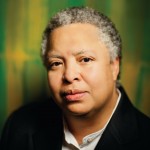 You may be hearing alot about wellness in the media and other places.  Alot of  doctors are mentioned in this dynamically changing and rapidly growing field.  The doctors in this  field come from a range of categories including chiropractic, naturopathic, osteopathic and yes even conventional medical doctors.
I am one of those conventionally trained medical doctors who is expanding my role as a healer by approaching individual patient care from the wellness perspective.  Read my story to see how I got here.  I do this work by using an integrative model that includes:
I tend to use a Holistic Medical approach when consulting with you and listening to your medical history.  I may ask alot of questions that seem unrelated to the physical complaint you have but the answers to these types of questions may give me insight into the root cause of those symptoms and other health problems.
I use a Functional Medicine approach when examining you and choosing lab tests.   Again my goal for reviewing this type of information is to try to get to the source of the problem. Even if you have to use medication for now or a short term, a focus like this may help to decrease your need for medication over time.
Lastly, I use an Integrative Medicine Approach when designing a treatment plan for you.  Integrative medicine is a type of practice that tailors therapeutic programs for people by drawing  from a variety of healing and treatment methods in addition to conventional medicine to help patients heal better and stay as healthy as they can be.  Integrative Medicine blends the best of  conventional western medicine and  alternative therapies to support the body's natural capacity to heal.